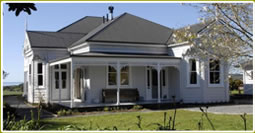 RESIDENTIAL
...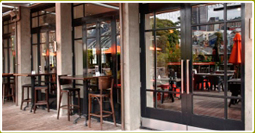 COMMERCIAL
...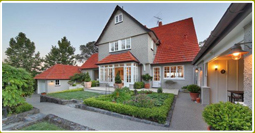 AWARDS
...
Superior timber joinery using traditional joinery techniques
Renovations, new homes, commercial premises

With its innate beauty, strength and sensuousness, timber is the building material of choice for many of New Zealand's most amazing homes and businesses.

As an award-winning New Zealand joinery company with qualified joiners, we combine traditional joinery techniques with modern manufacturing processes to provide customers with solid, high quality wooden joinery that stands the test of time for their new building projects and renovations.

Our entrances, windows, architectural features and internal doors, french doors, timber shutters, louvres and screens are designed to please the most discerning clients, architects and builders, and we are specialists in creating new joinery that seamlessly matches existing features.

Talk to our friendly, knowledgeable team to find the best solution for your project.
Quality and best solutions from day one
We provide customers with quality from the time they first contact us to completion of their project. Some know exactly what they want, others are uncertain, and some have projects with significant challenges. Either way, we think carefully from the outset and provide each customer with a range of clever, innovative solutions that offer them significant benefits.
Windows
Double glazing is one of our specialities. We are experienced in providing expert, informed advice on double glazing projects. Be sure to talk with us about the best glass solutions for sound and heat control, security and UV protection.
Certified Timber Systems
Certified Timber Systems Limited (CTS) is a joint venture company started by Total Timba and four other companies, all with an interest in the New Zealand market for exterior timber joinery, manufacturing windows and doors.

CTS is committed to designing and testing exterior timber joinery systems for the New Zealand building industry. Its first official branded product range is nearing completion. Most Certified products are available today.
An example of our traditional joinery techniques:
The mortise and tenon joint
It's the joint that makes the difference. We use traditional mortise and tenon joints on all of our joinery. This technique has been used for thousands of years – for good reason. The fundamental style is comprised of a tenon, or rectangle tongue, being inserted into a matching slotted hole, or mortise, on the other piece. It achieves a strong, snug joint that does not rely solely on glues to keep it together for years of everyday use and, because it is not exposed, it is significantly less likely that any moisture will seep into the timber joint.

Many joiners over the years have made variations to the technique to make production faster, but these variations have a detrimental effect on the strength and longevity of the joint. We do it the tried and trusted way.
Supreme Award Winner
2011 Master Joiner Awards
Plus Best Regional Award – Auckland
Best Door or Window

"Workmanship and skill are obvious"
"... an extremely good representation
of our industry"
"This project scores high in every area"... more
10 Master Joiner Awards in 3 years
"Total Timba provides great products and great service. All round, they are very, very easy for us and our clients to deal with." Cameron Court
"I keep going back because I know what I'm getting with quality. Their quality is really good. And Rob and Chris at Total Timba are both very knowledgeable about timber joinery, and very easy to work with," David Hope.
"Their service is excellent, follow up and consequent relationship for the next job is always approached with enthusiasm and diligence." Sally Holland